Recommended Speakers
Book An Industry Leader Today.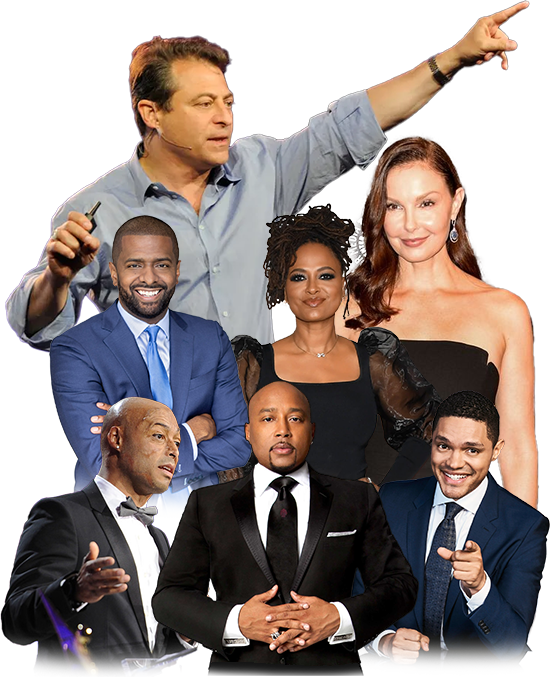 About Speaker Booking Agency
Speaker Booking Agency was founded in 1999 and has since become one of the top speakers bureaus and talent marketing companies in North America. We have assisted thousands of corporations, organizations, charities and other groups in securing expert speakers from every industry.More About Us
Start Your Celebrity Booking Request
Trending Categories and Featured Lists

Keynote Speakers Who Are Children's Authors
Getting kids involved in reading early is important. That makes the best children's authors and their unique way of presenting stories vital. That storytelling ability also transfers over to the keynote speakers who are children's authors. T...
Read More...
Corporate Responsibility Speakers
Having good corporate social responsibility shows that an organization is committed to being the best. They are the companies that make the biggest impact in their communities through environmental and other practices. Corporate responsibility spe...
Read More...
Higher Education Speakers
Institutions of higher learning are always evolving. As part of their growth, colleges and universities regularly lean on experts in the field to get better. Higher education speakers are respected industry voices who can share the latest research...
Read More...
Travel Keynote Speakers
Travel is one of the most eye-opening experiences anyone can have. Seeing new places and cultures provides different can help people better accomplish their personal and professional goals in day-to-day life. Travel keynote speakers bring this rea...
Read More...
Domestic Violence Awareness Speakers
Domestic violence is something no one ever wants to have to overcome. Fortunately, there is a community of support to help victims cope and prevent some situations from ever unfolding. Domestic violence awareness speakers have had the circumstance...
Read More...
Back to School Speakers
Educational institutions at all levels are always looking for ways to inspire their teams and impart the latest teaching techniques. This becomes especially important in the month of August in an effort to start off a new year strong. Back-to-scho...
Read More...
Request Information