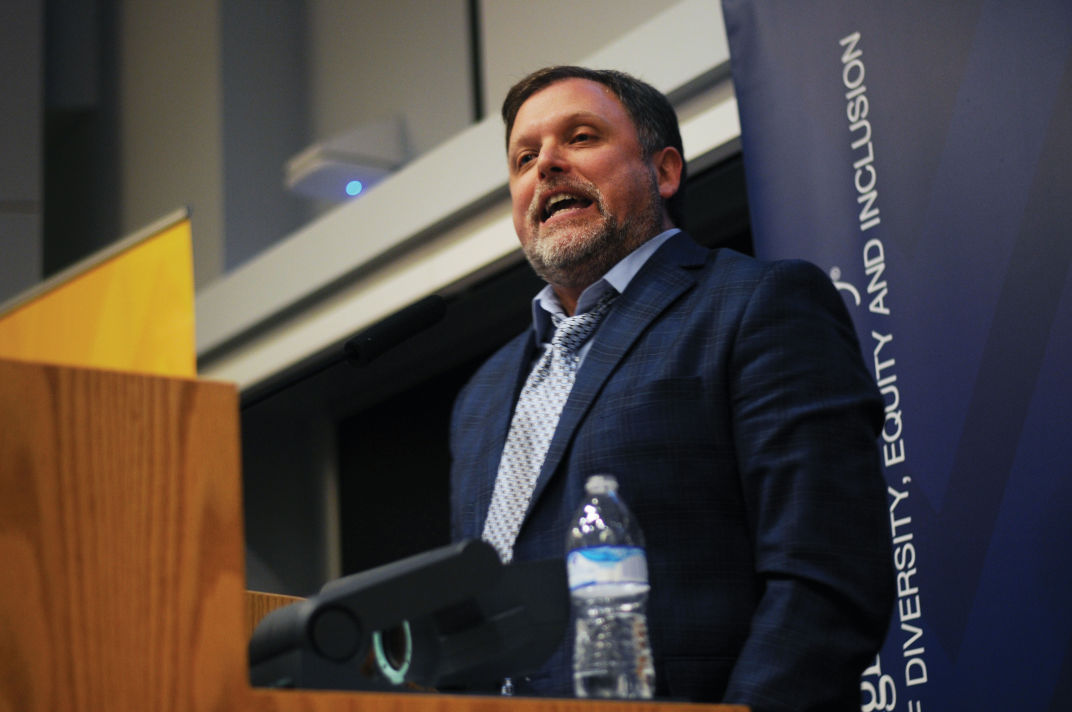 In early March, the University of Minnesota Duluth began its three-day summit on equity, race, and ethnicity. The virtual event featured a top diversity keynote speaker lineup, workshops, and an art exhibit, highlighted by top anti-racism speaker Tim Wise.
Wise discussed why it is crucial to remain committed to the fight for racial justice. A mastery of the complex factors that create racial disparity is also vital, which he explained in further detail.
"Racism isn't just about interpersonal interactions," said Wise. "It's not just about good people and bad people. It's about systems and structures. Systems are dominated and defined by policies and practices and procedures. And those policies, practices and procedures in this case can perpetuate racial disparity racial inequity, and racial unfairness."
While so many things go into racial issues according to Wise, he also feels a reason to be optimistic. From his view, it appears that many different groups and individuals are taking the race conversation more seriously than ever.
"Organizations, institutions, companies, colleges, high schools, churches and nonprofit groups have been coming forward to try to ascertain how do they meet this moment," said Wise. "And how did they become part of this larger fight for racial equity, not just in policing and criminal justice, but also in the labor market, in housing, in schools, in public health."
Top anti-racism speaker Tim Wise has spoken to crowds in 50 states, over 1,500 schools, at hundreds of professional and academic conferences, and to several community groups over the last 25 years of his career. He has since delivered anti-racism training to educators and executives around the country and internationally, providing them with strategies on how they can dismantle the racial inequity within their organizations. Wise has also written nine books, most recent being Dispatches from the Race War, Under the Affluence, Dear White America: Letter to a New Minority, and Colorblind (all City Lights Books). He has also authored his critically acclaimed memoir, White Like Me: Reflections on Race from a Privileged Son.
Several documentaries featured Wise, including two from the Media Education Foundation. "White Like Me: Race, Racism and White Privilege in America," co-written and co-produced by Wise has been praised by Duke University's Eduardo Bonilla-Silva as "a phenomenal educational tool in the struggle against racism." Wise is also featured in the 2011 documentary "Vocabulary of Change," opposite iconic scholar and activist Angela Davis. Both Wise and Davis explored the links between topics of race, class, gender, sexuality, and militarism, along with intergenerational movement building and the opportunities for social change in this documentary.
Wise was most recently featured in Chelsea Handler's Netflix documentary Hello Privilege, It's Me Chelsea which highlighted topics regarding white privilege and racial injustice in America. He also regularly appears on CNN and MSNBC to open the conversation about racial issues and hosts the podcast, Speak Out with Tim Wise.
If you are interested in booking top anti-racism speaker Tim Wise or any other diversity keynote speaker, Speaker Booking Agency can help. Fill out one of our Online Booking Request Forms today or call 888-752-5831 to talk to one of our experienced booking agents.