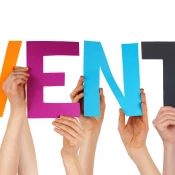 Tips to Start a Virtual Conference from Scratch
May 26 2021
In 2020, there was an unprecedented rise in the number of online events compared to in-person events, with some sites reporting a 1000 percent increase. Despite the fact that the events industry initially suffered a setback, many organizers started to move to virtual conferences, summits, and other meet-ups in the digital space.
In most cases, virtual events outperform in-person events in terms of ROI. The explanation for this is simple: hosting an online event is less expensive than hosting one in person. You can deduct travel, location, and hospitality expenses from your budget and instead, put that money towards advertising or save it. Although low-cost planning does not always guarantee a successful virtual event, it is possible to learn how to skillfully organize one from the ground up. Here are some effective virtual conference tips to consider:
1. Set Goals
Goal setting is the foundation of every successful venture. Straightforward, measurable goals are required to determine whether an event was a success. Begin with your most important goal. Do you want your summit to generate leads, establish your company as a thought leader, or help develop long-term partnerships? Although you can concentrate on meeting more than one goal, it is best not to try to check all of the boxes at once to avoid missing one. It is recommended to focus on one or two main goals and plan your event around them.
2. Book a Speaker
Your virtual conference's lineup is an essential element that can contribute to its success or failure. Many event organizers start with a list of people they are interested in inviting as virtual keynote speakers before focusing on the main topic of the conference – this method could result in a disorganized event with fewer attendees than expected. Targeting participants and converting them is much simpler if the event has a concise outline and a clear subject.
It will be easier to find potential keynote speakers and determine who has the experience that is relevant to your conference once you have a clear topic in mind. Once you have decided on a topic and an outline for your conference, it is time to start reaching out to potential speakers. To give everyone enough time to plan, it is recommended that you contact your speaker booking agency at least two to three months before your event.
Related Blog: How to Book a Virtual Speaker
3. Choose a Virtual Platform
It is not necessary to decide on the platform that will host your virtual conference right away. To make the right decision, you need some information regarding your conference or event such as the estimated number of attendees, keynote speakers, schedule, etc. The following are some of the most prominent virtual conference platforms:
· Zoom: For pre-recorded events or conferences, Zoom is an optimal choice. You can record in HD format with its free version or you can upgrade to the paid version for more features.
· HeySummit: This platform is easy to use and offers an integrated landing page builder. HeySummit also has features including self-service speaker dashboards and comprehensive event analytics.
· AirMeet: For live events, AirMeet is ideal. It includes features like a "raise hand" (feature that allows attendees to ask questions), polls, public and private chat groups, and more.
4. Promote your Event
Most people assume that advertising an event requires a large budget, but in fact, less is more. Focusing on your audience is one factor that will help you keep your budget under control and increase your conversion rate. Determine who you envision as your dream attendee, what their job title is, how your event will help them, and what types of media they use and trust. This is a great place to start to avoid wasting money on ineffective promotional tactics. For example, why spend money on Facebook ads if your target audience is on LinkedIn?
Speaker Booking Agency will help you book a keynote speaker for your upcoming virtual conference or event. Our knowledgeable agents understand these virtual conference tips and will assist you in carefully choosing the best speaker Contact us today to book a speaker by fillingout our Online Booking Request Form or calling 888-752-5831.