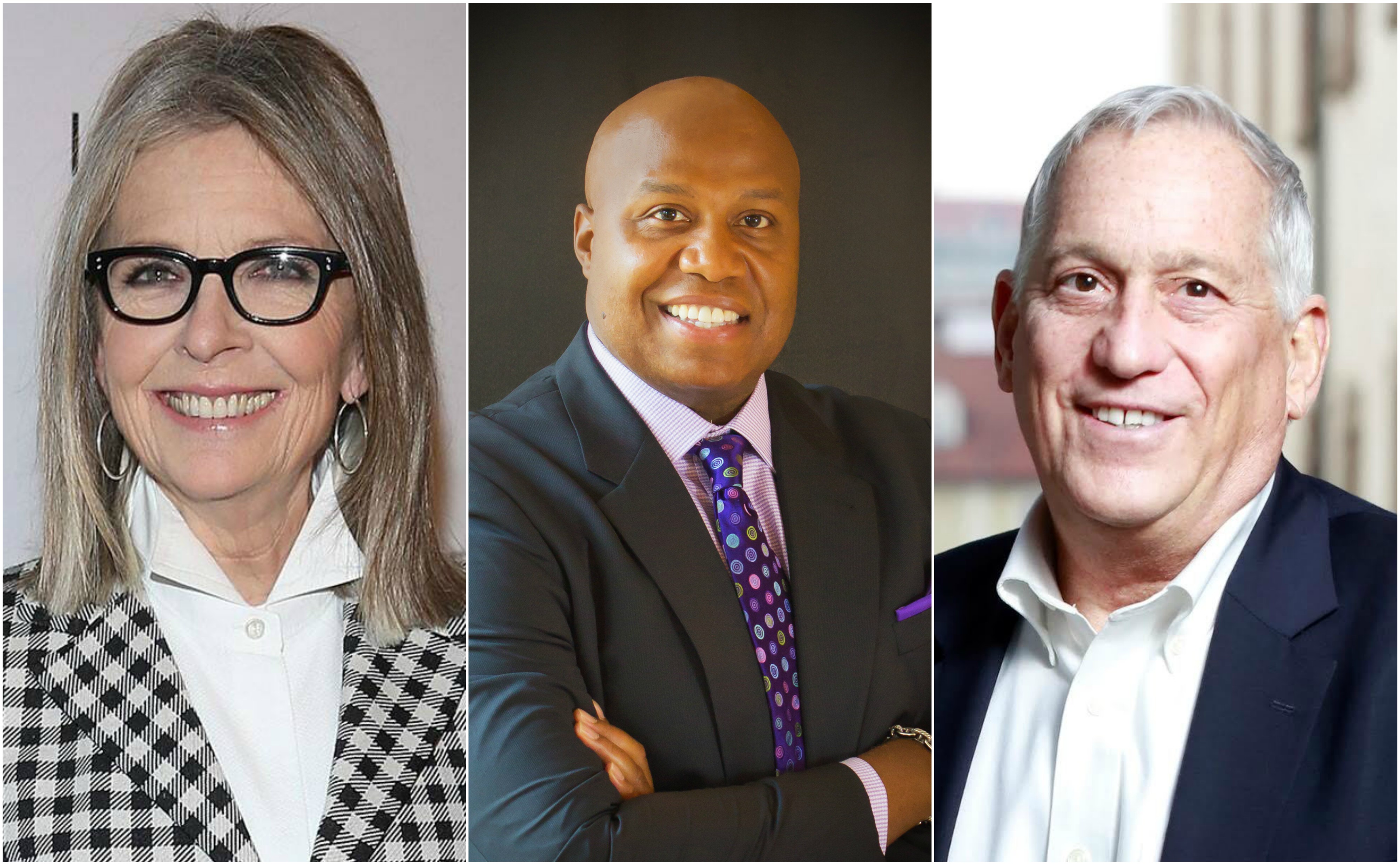 This week's keynote speaker news was filled with some of the names that are standard-bearers in the industry. Experts from design, innovation, business and marketing were tabbed by organizations for speaking engagements.
Actress Diane Keaton Named as Part of Furniture Market Speaker Series
One might not think that famous actress Diane Keaton is a natural fit to speak about furniture, but she is actually a well-regarded designer. She is known for creating industrial-chic interiors and she has also created a new lighting collection, Keaton Industries.
Keaton will talk about her passion for design, the projects she is working on and how she finds inspiration at the Furniture Market Speaker Series on October 19 at 3 p.m. Her presentation will be followed by a book signing.
Diane Keaton Accepts the AFI Life Achievement Award:
Former CNN Chairman Walter Isaacson Set for Keynote at Applied Net
Walter Isaacson has a fascinating background, from being the former chairman of CNN, former editor of TIME, a fellow at The Aspen Institute and a professor at Tulane University. That makes him one of the most in-demand speakers in the world and he recently booked a keynote assignment with the cloud-based insurance software provider, Applied Systems.
Isaacson will speak at Applied Net 2019 about some of the key innovators throughout history and share lessons from each to help power creation, ambition and teamwork. He has written several books on the subject, including biographical features on Ben Franklin, Albert Einstein and Steve Jobs.
Walter Isaacson Speaks at the Colorado Annual Luncheon:
Walter Bond to Keynote Broward College Supplier Diversity Day
Walter Bond had a prosperous eight-year NBA career, then he became an even bigger name in the motivational speaking world. He touches on topics like sales, leadership and peak performance, making him the perfect get to speak to the small business leaders at Broward College Supplier Diversity Day.
Over 400 people were expected to be in attendance for Bond's keynote on August 22 at 11 a.m. Following the talk, he will host a signing for his new book, Swim.
Walter Bond Speak About Having The Next Level Mindset:
UnMarketing President Scott Stratten to Keynote SugarConnection
When talking about the top social media marketing in the country, Scott Stratten is a name that instantly comes to mind. He will next share his expertise as the keynote speaker at SugarConnection Boston.
Stratten will talk to SugarCRM's customers and partners about the values that matter to customers. In addition to the passion he brings to his speaking engagements, he also has real-world stories that can help relate his points to the audience.
Scott Stratten Talks About Working With a Younger Generation:
Speaker Booking Agency works with some of the top conference organizers and keynote speakers in the world. Our talented team of booking agents has over 20 years experience and we have set up thousands of successful events.
In addition to calling us at 1-888-752-5831, you can also get directly to our agents by filling out our online Booking Request Form. Let us help get you on the road to booking a great keynote speaker and putting on a successful event!