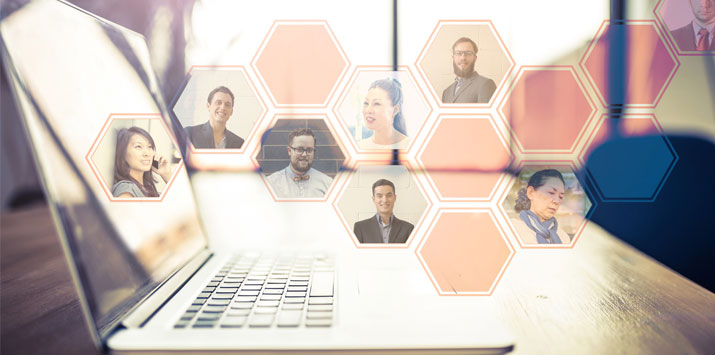 Many organizations are exploring the best ways to put on a virtual conference. With the numbers of these types of events rising by the day, people are looking for ways to make them engaging and exciting.
There are many positives behind virtual events, like lower costs, that they are more environmentally responsible and easier to schedule. There are definitely ways becoming clearer, though, on how to effectively run a virtual conference.
Hootsuite founder Ryan Holmes recently polled people on social media and in his own company about this topic. He talked about some of his most interesting findings in a story for Forbes.
Most obviously, the content of your event still matters. This can be aided, most notably, by a virtual keynote speaker who is well-regarded, experienced in the format, and fits your audience.
While most in-person conferences are buttoned-up and have every detail perfectly ironed out, their virtual counterparts do not have to be so stuffy. Do not be afraid to break the fourth wall with attendees and have them participate in things like polls and Q&A's.
Of course, no matter what platform you are using, technology matters in a virtual conference. You want to make sure that you have the right meeting software, lighting and audio quality so that your message has the most impact.
One are you might not normally think about, but something that can become important when hosting a virtual event is creating time for breakout groups. Having smaller discussions also fosters engagement and reinforces the core messaging of the conference.
Time is yet another important component to consider for any meeting, but particularly when scheduling something virtually. Especially when it comes to hiring a virtual keynote speaker, sometimes people have the propensity to seek to have them present for as long as possible, but something short and sweet is actually more effective.
Finally, something to think about is trying to bring as many of the perks you would have at an in-person conference to a virtual format. This includes ideas like sending lunch gift cards and/or swag bags to guests and build-in networking opportunities.
Speaker Booking Agency can help you figure out the best way to host your virtual event and also book a great virtual keynote speaker. Our talented team of agents has over 20 years of experience and we have set up thousands of successful events.
Call us today at 1-888-752-5831 or fill out our online Booking Request Form. Let us help get you on the road to booking a great speaker and putting on a successful virtual conference!