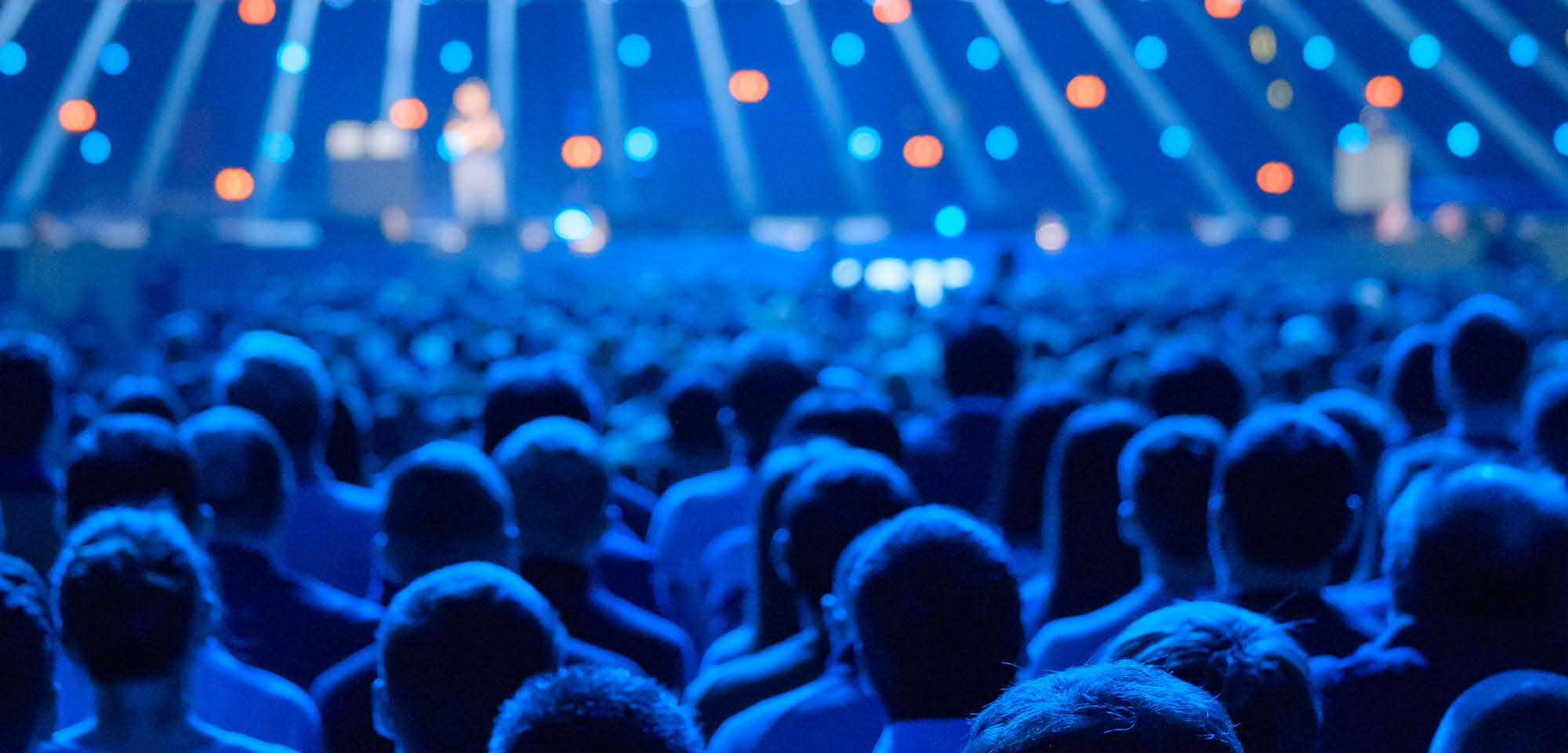 The market for keynote speakers is not an easy one to navigate. There are thousands of qualified individuals who are able to speak at events and many of them are big names that most of your audience will know.
While it may sometimes seem like you can pull a name out of a hat, that is not the case at all. One speaker out there is the perfect fit for the message of the event of your organization.
Sometimes clients come to us with an exact idea of what they want, but many times it is helpful to provide some guidance. We have years of experience suggesting the right keynote speakers and have assisted on thousands of events.
Here are nine tips that we often have in mind when advising our clients.
1. Get input from staff
A collaborative approach where all senior leadership is involved in giving their speaker suggestions could prove helpful. What might start out as a wide swath of names can become more focused once you realize the commonalities that tie all the ideas together.
2. Style of Event
No events are the same. You may be hosting an in-house workshop or a large scale conference. Many speakers specialize in speaking to different audiences. If you are trying to sell an event to the public, bringing in a keynote speaker that has name recognition is paramount, where a more niche, industry-specific can be a better fit for a smaller event.
3. Having a Relevant Message
The big names in the speaking world can be exciting personalities to attract to your event, but they are not always the best fits. If you have a tailored theme, then someone specific needs to come and address what is important to your group.
4. Review the Tape
Hearing about a speaker's credentials is one thing, but you actually need to see them in action to 100% they will kill it for you on the event stage. Most speakers have sizzle reels available that showcase the kind of presentations they give. Many also have full presentations available online so that you really give a feel for the kind of talk they are going to do.
5. What Have They Written?
Many speakers are also accomplished authors. However, just because they have that flashy "bestseller" tag next to their name does not mean they are going to deliver the right message at your event. Read what they have written and make sure it aligns with your vision.
6. What Do Others Say?
Are there any testimonials available about your speaker? Someone who was on the ground at the event can weigh in on many factors about their presentation. Not only can they attest to how the speaker delivered his message, but they can also tell you things about how professional and accommodating they were.
7. Examine Social Media
One great way to get a great feel for any person nowadays is to scan through their social media posts. This also works for speakers. You get a great feel for what they believe in and their personal style by reading the thoughts they disperse to the public.
8. Contracts
This is probably the most nuanced step of the entire booking process. You want to make sure that all the expectations are laid out that suit your needs and the requirements of the speaker. With over 20 years of experience, having Speaker Booking Agency in your corner to go over the fine points of a contract is invaluable.
9. Bureau Representation
The reason that people come back to Speaker Booking Agency time and time again is that we help you every step of the way with hiring your speaker. The expertise we have will provide insights that you cannot get anywhere else.
Speaker Booking Agency works with some of the top conference organizers and keynote speakers in the world. Our talented team of booking agents has over 20 years experience and we have set up thousands of successful events.
In addition to calling us at 1-888-752-5831, you can also get directly to our agents by filling out our online Booking Request Form. Let us help get you on the road to booking a great keynote speaker and putting on a successful event!