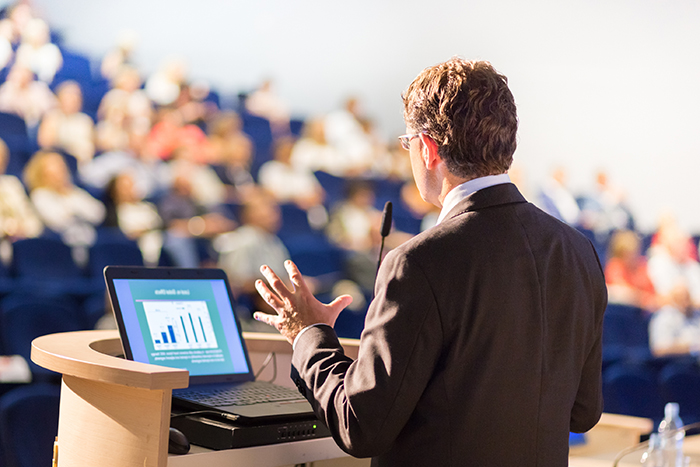 Picking a keynote speaker has its own set of challenges. As with anything, breaking the process down into several key steps can make the task of hiring a speaker much easier.
The main focus of your speaker search, however, should center on research. Once you are fully knowledgable about what you need and what different keynote presenters bring to the table, you can make an educated decision.
1. Build a Preliminary Speaker List
Think about the names that you would like to have at your event. It is important to be realistic about your budget and the type of audience you are planning on having when jotting down some speakers of interest.
2. Read About the Speakers Background
While you may have a list of great people in mind to speak to your group or organization, they may not actually fit the audience. Do some background research to understand more about what your desired speakers have done and what they talk about.
3. Watch Speaker Videos
Once you have identified that your preferred speakers actually talk about topics relevant to your event, watch videos of their presentations. This is important because you want to make sure that their information is not only relevant, but that the tone they strike aligns with what you are looking for.
4. Read Speaker Reviews
By this point, your speaker wishlist should be fairly defined. A good last step is to find some online reviews about the speakers and see what other clients thought. This will give you an insight into how easy the individuals were to work with and how they interacted with the audience.
As soon as you have a refined list of speakers, contact our team at Speaker Booking Agency. Our talented booking agents can help you with more specific information, such as exact booking fees and speaker availability.
Speaker Booking Agency has been in business for 20 years and we have set up thousands of successful events. That is ultimately the kind of experience you need when hiring the right keynote speaker.
In addition to calling us at 1-888-752-5831, you can also get directly to our agents by filling out our online Booking Request Form. Let us help get you on the road to booking a great keynote speaker and putting on a successful event today!