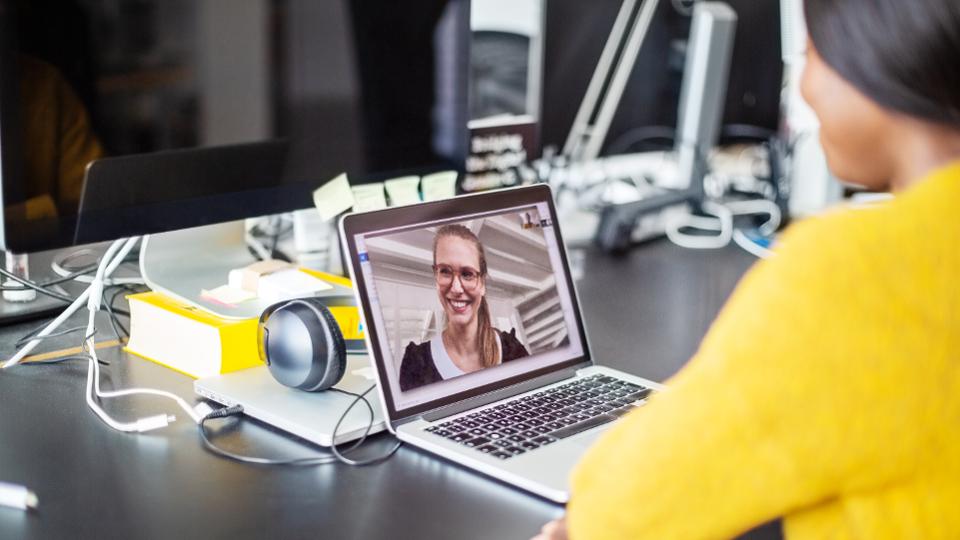 In the speaking industry, we are entering a new world where virtual meetings make up a large percentage of our business. While we work towards best providing these options to our clients, there are also many things to figure out if you are an organization looking to book a virtual keynote speaker.
Whether you are an event planner, company leader, or other professional, there are factors to consider in an effort to make your virtual programming matter to your audience. Fortunately, we have zeroed in on the main things to ponder during his process.
1. Put as much care into selection as your would for an in-person event
With many people scrambling to get their virtual events online, it might be natural to rush the speaker selection process. Content for contents-sake does not really accomplish any goals, however, and it is important to find the right fit that will engage and inspire your group.
2. Think about the virtual experience
While there are similarities, a virtual meeting speaker definitely differs from what you would expect in a traditional set-up. However, there are studies that they can actually be more effective than a regular speaking engagement. Find speakers who are good at interacting with people through virtual meet and greets and Q&A's. These individuals who have adapted to the times are going to offer the value you are looking for.
3. Figure out the budget impacts of virtual speakers
One of the biggest positives of booking virtual meeting speakers is that they come at significant cost savings. We have been finding that most presenters are discounting their rates by about 50%. In addition, costs associated with travel are also thrown out the window, making it possible for your budget to aim hire and snag a higher-profile speaker.
4. Put Thought Into Your Presentation
Before you get into the final planning stages for your virtual meeting, you want to have the right presentation software picked out. You can also have the virtual keynote speaker live-streaming with you, pre-recorded, or a combination of both. If you have technical concerns or want to break up their contributions to your meeting, having a speaker pre-record their presentation and then join for a short Q&A might be the best way to go.
5. Hire a Speakers Bureau That Can Help
Speakers bureaus are dedicated all the time to finding out who the best virtual meeting speakers are. In addition to helping streamline your options, they can also give you detailed information about pricing and often help with any technical concerns you may have.
Speaker Booking Agency here to help you book the world's top virtual meeting speakers. Our talented team of booking agents has over 20 years of experience and we have set up thousands of successful events.
Call us today at 1-888-752-5831 or fill out our online Booking Request Form. Let us help get you on the road to booking a great speaker and putting on a successful virtual meeting!