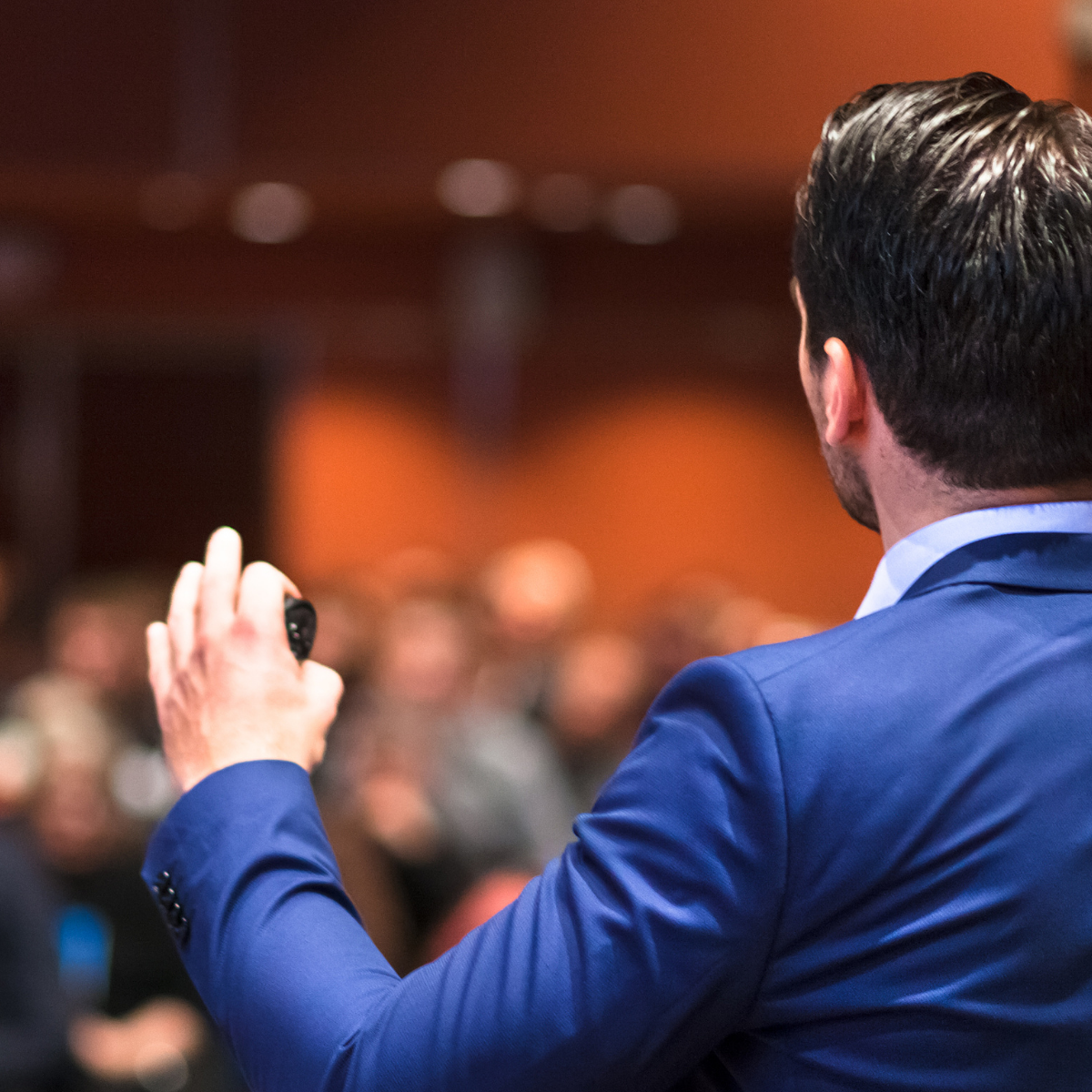 At this point in time, the world could use all the affirmation it can get. As unfortunate as it is, finding a credible source of positivity and optimism can be quite a difficult task; thankfully, motivational speakers exist.
As life brings us a hoard of surprises, some triumphs, and some tribulations, we may begin to question the power we have as individuals. It is of great importance that we take the time to check on our mental health, emotional well-being, and thoughts. There may be moments that we can't provide ourselves with the reassurance that we need and may require an external source of optimism. This very well may be the reasoning for hiring motivational speakers to speak in corporate settings. Learning how to bounce back after experiencing such a tumultuous year might be tough, but it is absolutely not impossible with the help of a top motivational speaker.
Here's are the top names making waves in the industry for 2021:
1. Nick Vujicic
Nick Vujicic was born with a rare health condition called autosomal recessive tetra-amelia, which is characterized by the absence of all four limbs. Living a life being alienated by those around him, Vujicic decided to live his life with a positive outlook. His journey is one of bringing about joy despite adversity. Vujicic discusses topics regarding bullying, self-love, and his journey through life. Not only has he presented in 57 countries, but Vujicic has also written two books and has appeared in Oprah's Lifeclass and TEDx.
As chairman of Vanyerx, Gary Vaynerchuk has made an impact as a top motivational speaker through the use of digital media. Vaynerchuk is known for his social media strategies that have garnered millions of followers and increased brand engagement. When presenting, Vaynerchuk touches on subjects like self-worth and self-perception both of which have resonated with people around the world.
3. Eric Thomas
Minister and chairperson of ETA, an educational firm that overlooks athletic development and business strategies, Eric Thomas, is also a top motivational speaker that aims to motivate young professionals, college students, and athletes. Thomas has gained a strong following as he has authored three books and has garnered over a million subscribers on his YouTube channel. Thomas is also known as a community activist, working hard to empower young, minority college students.
At the age of 23, Barbara Corcoran took a leap of faith and started her entrepreneurial journey, The Corcoran group. She is now part of the popular reality show, Shark Tank, as a judge and is also a full-time motivational speaker. Corcoran is like many motivational speakers in that she often incorporates her journey as part of her presentations to not only inspire her audience but to invoke a sense of hope.
5. Naomi Judd
American country singer and performer, Naomi Judd, made a significant impact in the entertainment industry after selling 20 million copies of her duet-album and winning seven Grammys. After being diagnosed with Hepatitis C and given three years to live, Judd decided to live life with a positive outlook and strong will. Judd miraculously recovered from her illness and used her story to empower others despite their struggles.
If you are looking to book a top motivational speaker, Speaker Booking Agency can help! We have already helped book virtual speakers for hundreds of events and are beginning to set up in-person appearances for motivational speakers again as well. To have one of our talented booking agents assist, give us a call today at 1-888-752-5831 or fill out our Online Booking Request Form.