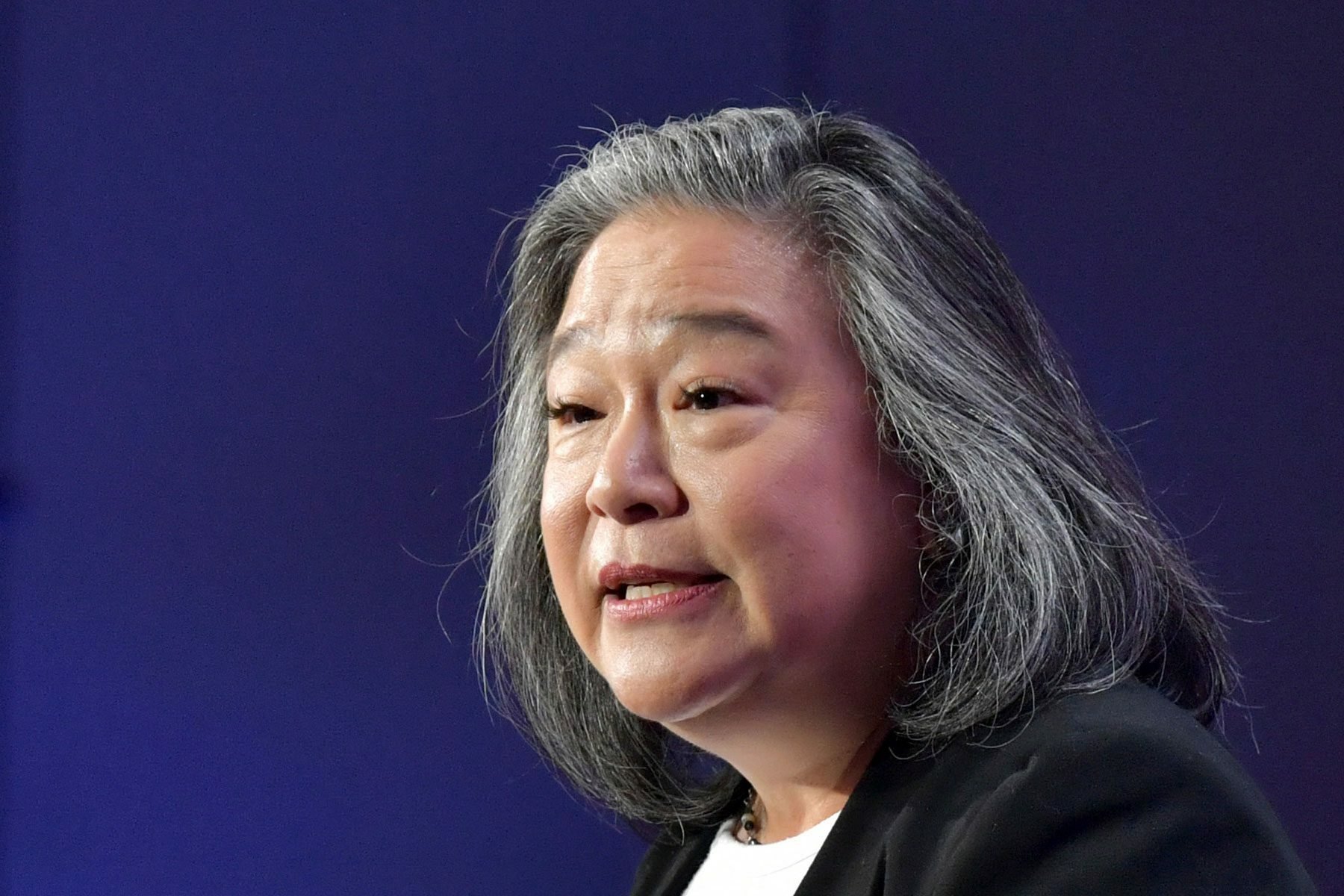 August 26th is Women's Equality Day. On this historic day in 1920, the 19th Amendment to the Constitution was certified, granting women the right to vote. The goal of Women's Equality Day is to promote gender equality in all aspects.
Whether through workplace campaigns for gender equity or increased representation, the following bold women seek to make their voices heard. Honor the achievements of women with a powerful female speaker at any event this Women's Equality Day.
Tina Tchen is the President and CEO of TIME'S UP Now and the TIME'S UP Foundation. She is currently in charge of the organization's strategic goals. Tchen works to transform culture, companies, and laws so that all women can work safely and fairly. While working at the White House during President Obama's administration, Tchen also fought to advance gender equality for working women. Before joining TIME'S UP, Tchen was a lawyer specializing in workplace culture. As a lawyer, Tchen advised organizations on gender inequity, sexual harassment, and diversity.
Bethanie Baynes is a persistent advocate for women's rights and a renowned expert on the subject of bread-winning women. She started the Breadwinning Women's community at Google, which has expanded to 2000 women worldwide in less than a year. Baynes also hosts the "Working Wife, Happy Life!" podcast, which debuted in early 2020. She has appeared on CNBC, Refinery29, and a variety of podcasts, among other places. Additionally, Baynes was an official keynote speaker at the 2020 Women's March. For the Google-sponsored YouTube channel, Bethanie organizes several Talks At Google events, including engagements with many Women's Equality Day speakers. The events focus on advancing women in various fields.
Kimberly Bryant is the CEO and Founder of Black Girls CODE, a non-profit dedicated to "changing the face of technology." The organization aims to introduce girls of color to technology and computer science, with a focus on entrepreneurship. Bryant has helped Black Girls CODE grow from a local movement serving solely the Bay Area to an international organization. The organization has 14 chapters across the U.S. and in Johannesburg, South Africa. Black Girls CODE now has over 10,000 students and is still growing and thriving. Bryant has also received multiple honors for her work with the organization. She is well-known as a thought leader for her efforts to create opportunities for girls in the technology industry.
Tracy Chou is a diversity advocate, powerful female speaker, entrepreneur, and software developer. She is actively investigating and advising a variety of new startup projects, civic tech and engagement, and diversity activism. Chou worked as an engineer and tech lead for Pinterest from 2011 to 2016. Chou is also known for her efforts in advocating for diversity in the tech industry in addition to her engineering career. She was also a driving force towards the disclosure of diversity data by tech companies in 2013. Chou achieved this by using a Github project to compile data on women in engineering. She is now a part of Project Include's founding members. Project Include is dedicated to advancing industry solutions.
If you would like to book Women's Equality Day speakers or a powerful female speaker, , Speaker Booking Agency can help. We are one of the country's most respected independent speakers' bureaus with over 20 years in business. You can count on our team to make the process as easy as possible. For more information, please contact us at 888-752-5831 or fill out our Online Booking Request Form