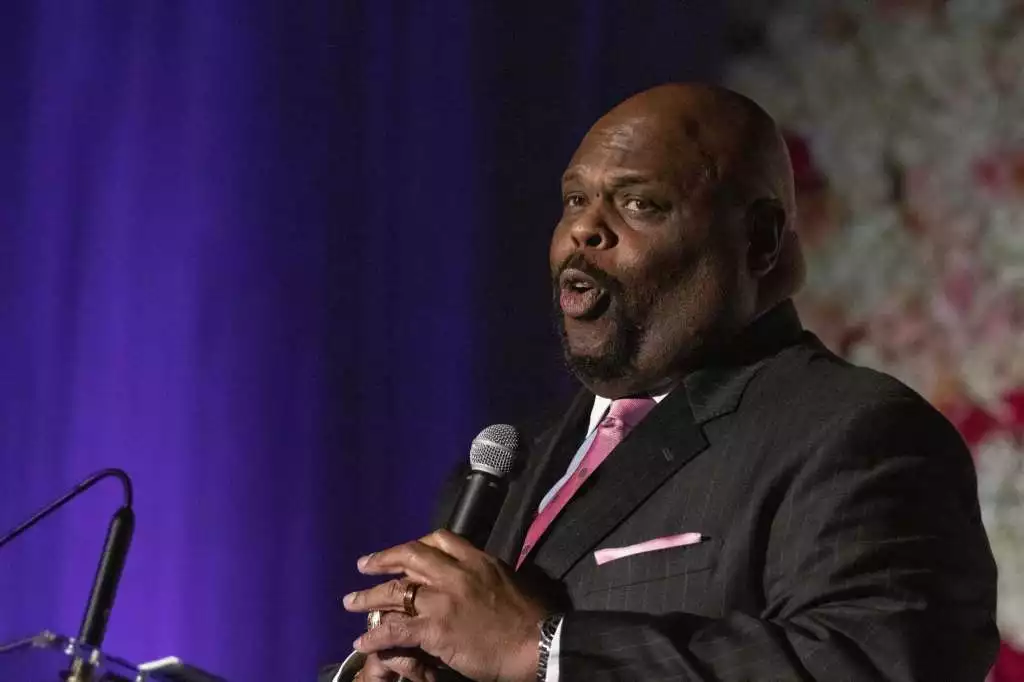 Motivational speaker Rick Rigsby is used to inspiring audiences around the country. On Friday, he gave a different presentation, talking about the hope that those fighting breast cancer have given him. 
Rigsby was the guest speaker at the 19th annual In the Pink Luncheon at The Woodlands Waterway Marriott Hotel and Convention Center in Texas. The event raised money for several local organizations that support survivors of breast and ovarian cancer. 
Rigsby has been personally touched by breast cancer, with his wife dying from the disease in 1996. He says that modern advancements in treatment and care are a great comfort. 
"I look here some, 25-30 years later at the facilities that you have and the fact that cancer is no longer a death sentence," said Rigsby. "I am so glad that I am going to ask myself, 'what can I do to support what's going on in Montgomery County because I am so grateful for the support system."
Rigsby has a background in communicating with people as a former television journalist and school professor. While teaching at Texas A&M, he also was a character coach and chaplain for the football team. 
Rigsby went on to inspire audiences throughout the world as a speaker. He has given talks to Fortune 500 companies, academic institutions and service organizations. 
Due to his background with the Aggies, Rigsby is also a popular choice to keynote events for sports leagues like the NFL and PGA. He is the author of the bestselling book, "Lessons From a Third Grade Dropout." 
If you are interested in hiring Rick Rigsby for a speaking engagement or appearance, fill out our Booking Request Form. You can also get directly to our agents by calling Speaker Booking Agency at 1-888-752-5831. Let us help get you on the road to booking a great keynote speaker and putting on a successful event! 
Rick Rigsby Speaking to the Arkansas Municipal League: