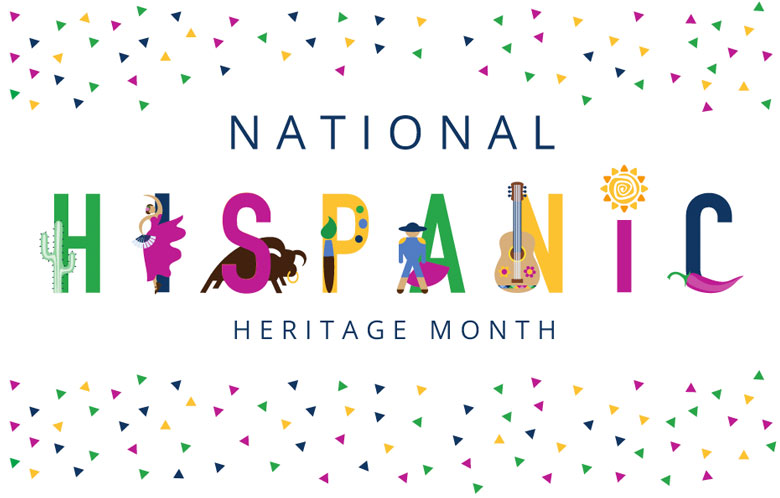 From September 15 to October 15, Hispanic Heritage Month stands to pay tribute to many vibrant and distinct cultures. Several Latin American countries, such as Chile, Guatemala, Honduras, Nicaragua, and Mexico, celebrate their independence days around this time. In the U.S., we celebrate the cultures and accomplishments of Hispanic and Latino Americans.
A successful event requires a diverse speaker lineup and the engagement of multiple perspectives from people from various backgrounds. Check out these top Hispanic Heritage Month speakers for a culturally rich perspective that will captivate your audience.
Anjanette Delgado is a novelist, motivational speaker, and journalist who has won several awards. She has written or produced for NBC, CNN, NPR, Univision, HBO, Latam and Mexico's Vogue Magazine, and Telemundo. Delgado became concerned with heartbreak early in her career, the various ways it occurs, and its effects. Her series, "Madres en la Lejanía," won an Emmy for its inspiring story in 1994. The series followed Latina mothers who worked as undocumented nannies in the U.S.
Delgado's first novel, "The Heartbreak Pill," was a Triple Crown Winner for Best Romance Book in Spanish in 2010. "The Heartbreak Pill" also earned first prize at the Latino International Book Award for Best Romance in English. In 2011, it took first place in Latino Literacy's "Books into Movies" for Best Romance.
Cristina Jiménez Moreta is the Executive Director and Co-Founder of United We Dream (UWD). UWD is the country's largest immigrant youth-led group. Moreta has spent over a decade organizing in immigrant neighborhoods and was a member of UWD's campaign team. In 2012, the Deferred Action for Childhood Arrivals (DACA) program achieved a historic win thanks to the UWD team.
In 2017, Moreta was named a MacArthur Fellow for her work as a social justice organizer. Moreta was also named one of Forbes' "30 Under 30 in Law and Policy" for 2014. She has appeared on CNN, MSNBC, The New York Times, ABC, NPR, Univision, Telemundo, and La Opinion, among others. She is a board member for the National Committee for Responsible Philanthropy, Hazen Foundation, and Make the Road Action Fund.
NASA engineer, José Hernández, wanted to visit space, after learning that Franklin Chang-Diaz had joined the Astronaut Corps. Hernández was chosen for mission specialist training as part of the 2004 astronaut candidate class.
Hernández graduated from the University of the Pacific in Stockton with a degree in electrical engineering. He also earned a full scholarship to the University of California at Santa Barbara's graduate program. In 1987, Hernández accepted a full-time position with Lawrence Livermore National Laboratory, where he had previously worked. Hernandez worked on image processing applications in radar imaging, computed tomography, and acoustic imaging while working for Lawrence Livermore. Hernandez has received honors for his part in this project.
Other Great Hispanic Heritage Month Speakers
Speaker Booking Agency can help you book the top Hispanic Heritage Month Speakers. Our team has over 20 years of experience and will make the speaker hiring process a breeze. To get started today, please fill out our Online Booking Request Form or call us at 888-752-5831.