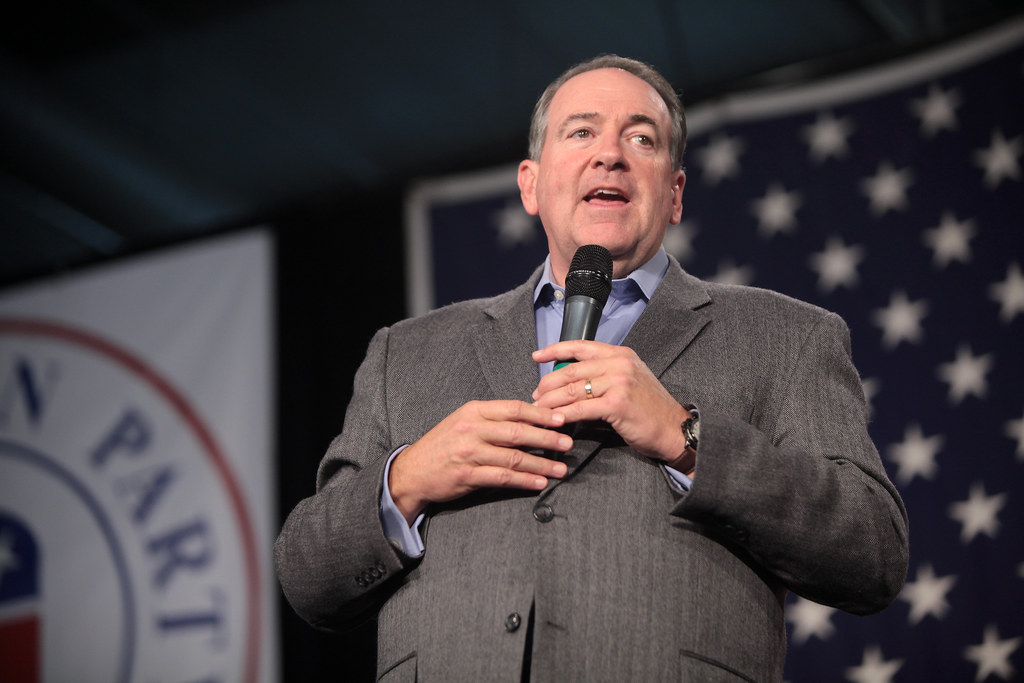 Two-time presidential candidate Mike Huckabee holds the unique distinction of being both one of the best political and faith-based speakers. On Tuesday, he tailored his speech to his belief in Christ at the Bristol Community Prayer Breakfast in Virginia.
The 20th annual event brought out a large crowd of over 600 people to the Holiday Inn in Bristol. Huckabee only brought up politics once, speaking about his unsuccessful bid for the presidency in 2016.
Much of his conversation centered around perseverance. He shared several applicable anecdotal stories, including one he learned from an Olympic athlete when he rode a bobsled for the first time.
"The ice behind you can't hurt you," Huckabee said. "As soon as you come through the curve, you'll see the next curve, and the moment you see it, steer for it right then, because when you steer for it, you're going to be in it."
He said that that message stuck with him and guided him on how to deal with both his professional and family life. Huckabee also touched on how to directly apply the principle of persistence to faith.
"If you want to achieve something, spiritually, then you practice it over and over, and you become proficient at it."
Huckabee is best known to the country for his presidential runs in 2008 and 2016. He also served as the Governor of Arkansas from 1996-2007.
Huckabee had a strong early showing in his 2008 campaign, winning the Iowa Republican Caucuses. He was able to parlay that success into a long tenure as the host of his own political talk show on Fox News.
Huckabee is also an ordained Southern Baptist minister. He is a New York Times bestselling author who has authored several books on conservative values in America.
If you are interested in hiring Mike Huckabee for a speaking engagement or appearance, fill out our Booking Request Form. You can also get directly to our agents by calling Speaker Booking Agency at 1-888-752-5831. Let us help get you on the road to booking a great keynote speaker and putting on a successful event!
Mike Huckabee Talks About His Faith: