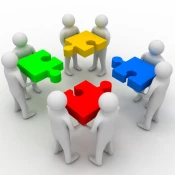 Top Diversity Leadership Keynote Speakers
May 11 2022
Allie Walker
According to a McKinsey survey, companies classified as more diverse are 35% are  likely to outperform their competition. Boston Consulting Group also came to the conclusion that businesses with diverse management teams generate 19% more income. Despite the numerous benefits that leaders of color offer a business, a New York Times poll found that just 20% of people in leadership positions identified as part of a minority group.
We work with some of the industry's top diversity leadership keynote speakers Speaker Booking Agency. At the world's major organizations, these executives have helped lead diverse teams and increase both market share and revenue.
Omar Johnson, the former CMO of Beats by Dre, is a renowned marketing and leadership keynote speaker. Learn from Johnson's leadership ideas, which led Business Insider to label him one of the "Most Innovative CMOs" in 2016.
Simon T. Bailey is a former director of the Disney Institute and a Leadership Imagineer. SUCCESS magazine called him one of the top 25 people who can help you achieve your business and life goals. Audiences will learn easy methods taken from best-in-class leaders in 13 various sectors throughout his leadership presentation.
Cassandra Worthy is a renowned expert on Change Enthusiasm®, a top leadership keynote speaker, and a former Fortune 100 Innovation Leader. Cassandra teaches individuals how to lead THROUGH change by using both stories and her unique perspective.
Erica Dhawan is a globally acclaimed diversity leadership keynote speaker, and advisor on teamwork, collaboration, and innovation. Erica combines storytelling and comedy with research findings to present audiences with dynamic, refreshing, and practical ways for modern innovation-driven collaborative teamwork.
Vernice "Flygirl" Armour is a motivational speaker and the first African-American female combat pilot in the Marine Corps. Her captivating and inspiring presentations motivate audiences and leaders to take charge of their own work and life.
Carla Harris is a keynote speaker on leadership, an author, and one of Fortune Magazine's "50 Most Powerful Black Executives in Corporate America." Carla shares leadership lessons she's learned throughout her 30-year career as an executive in her popular talk.
Call Speaker Booking Agency today to book one of these diversity leadership keynote speakers listed above for your event. We can make suggestions on the best industry that will make an impact! Use our Online Booking Request Form or call us at 888-752-5831 for additional information.