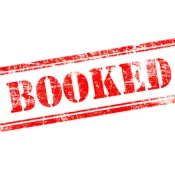 Top Booked Keynote Speakers
May 11 2022
Speaker Booking Agency has worked with the top booked keynote speakers over the course of our 20 years in the event industry. One of the most important lessons we have learned is that every one of them has something to offer – it is just about finding the ideal fit for your event.
Here is our list of the top 2022 keynote speakers. These are the people who are wowing audiences like yours this year and generating a lot of interest among event planners.
Erica Dhawan is a globally recognized expert, lecturer, and advisor on teamwork, collaboration, and innovation. Dhawan is a bestselling author and has been dubbed the "Oprah of Management Thinkers" by Thinkers50. As one of the top innovation speakers, Dhawan discusses how to unleash the collective power of teams, develop a culture of trust over any distance, and ensure competitiveness. She is one of the top speakers to book when leaders want to break down silos and achieve exponential growth.
James Clear works to create memorable virtual events for business leaders that focus on self-improvement techniques. He is also the author of Atomic Habits, a best-selling book, and a frequent lecturer at Fortune 500 companies. Clear's work has been adopted by NFL, NBA, and MLB clubs, and he has educated over 10,000 leaders, coaches, and teachers on how to reach their full potential. Ultimately, Clear lands himself on this list of the top booked keynote speakers because of his thought leadership that has been featured in the New York Times, Entrepreneur, Business Insider, and Time, among other publications.
Gitanjali Rao is the first-ever "Kid of the Year" in TIME Magazine's history. She is an inventor, a Young Scientist Challenge winner, an author, and the recipient of the EPA President's Environmental Youth Award. At only 16, she is an experienced TED speaker who frequently speaks about innovation and the importance of STEM.
For over a decade, Inky Johnson has delivered thought-provoking and uplifting messages to audiences as a collegiate athlete, entrepreneur, and author. Following a life-threatening, career-ending injury that paralyzed his right arm and hand, he developed a strong desire to make a difference in people's lives. He is one of the founders of The Inky and Allison Johnson Foundation, which he devotes time to coaching athletes and underprivileged youth.
Call Speaker Booking Agency today to set up an event with one of the top booked keynote speakers. We are happy to help you hire the speaker you have in mind or pair you with the perfect talent based on your budget and theme. Use our Online Booking Request Form or call us at 888-752-5831 for additional information.