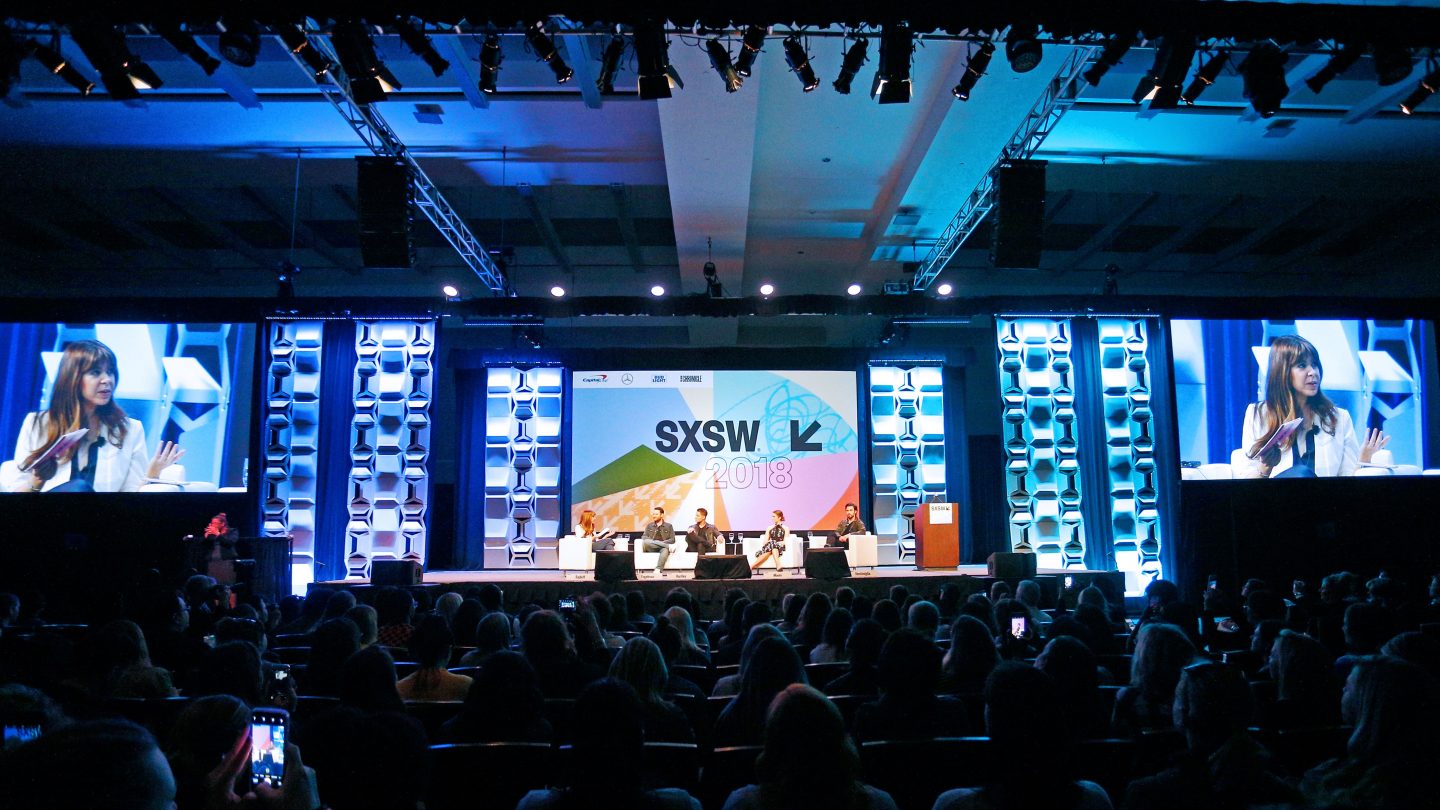 Every year, the technology industry booms with new ideas and innovations that make our world a better place. Many of these creations make their debuts at one of the many top technology conferences throughout the country. 
The leading tech speakers will be on hand at these events to share their thoughts on the future of their industries. There are several tech conferences that are particularly good at showcasing the very best in keynote speaking. 
1. Consumer Electronics Show 
January 7-10, Las Vegas 
Every year, CES sets the stage as arguably the preeminent tech-related conference in the U.S. This year, expect to see plenty of electronics equipped with 5G technology and a brand new line of 8K TVs. 
There will be over 1,000 speakers that take the stage at CES, highlighted by names like Quibi CEO Meg Whitman, entertainment industry leader Jeffrey Katzenberg and online research pioneer Shelley Zalis. U.S. Secretary of Transportation Elaine Chao is serving as the keynote speaker. 
Shelley Zalis Speaks at TEDxNashvilleWomen:
2. Adobe Summit 
March 29-April 2, Las Vegas
The Adobe Summit truly tries to capture the modern digital experience and they set a record number for attendees in 2019. The event is meant to drill down particularly on how to better serve customers and meet their growing expectations. 
Last year, a diverse group of speakers shared cutting-edge insights, including Microsoft CEO Satya Nadella, actress Mindy Kaling and Super Bowl champion quarterback Drew Brees. No one has been announced for the 2020 roster, but it should be a similarly delightful mashup of top names from technology, business and entertainment. 
Highlights from the 2019 Adobe Summit:
3. SXSW 
April 13-22, Austin, Texas
SXSW may be the most well-known conference of its kind and the tech industry & enterprise track (which runs April 16-21) is one of the bedrocks of the event. It focuses on the newest hardware and software ideas, technology-driven products and B2B and B2C services. 

Some speakers have already been announced, most notably Poshmark CEO Manish Chandra, who will speak about the new rules of retail. One of the other more interesting sessions deals with our election infrastructure and how the Presidential race of 2020 is likely to be affected again.  
Manish Chandra Speaks at TEDxSFState:
4. TechCrunch Disrupt
September 14-16, San Francisco
TechCrunch is always the conference in the technology sector that sits at the cool kids' table. They are industry's original event dealing with startups and they have kept their scrappy mindset alive, with hopefuls still pitching their ideas each year in front of a panel of venture capitalists. 
TechCrunch always has a large lineup of speakers, with last year featuring tech innovators Dennis Crowley, Aicha Evans and Marissa Mayer. The conference also attracts heavy-hitting celebrities like Stephen Curry, Ashton Kutcher and Will Smith that want to come and talk about their own business ventures. 
Will Smith Talks About Why He Became a Venture Capitalist:
5. Dreamforce 
November 9-12, San Francisco
Salesforce's Dreamforce conference might regularly host the grandest collection of speakers on this list. Last year, there were over 2,700 sessions that made up the event that focuses on learning, inspiration and equality. 
Dreamforce does a really good job of meshing tech pioneers with some of the world's greatest leaders and they had over 70 speakers in 2019. They were even able to get SI Sportsperson of the Year Megan Rapinoe to speak shortly after she led Team USA to the World Cup crown. 
Megan Rapinoe at Dreamforce:
If you are setting up a technology conference and need a top-line keynote speaker, Speaker Booking Agency can help!  Our talented team of booking agents has over 20 years of experience and we have set up thousands of successful events.
In addition to calling us at 1-888-752-5831, you can also get directly to our agents by filling out our online Booking Request Form. Let us help get you on the road to booking a great keynote speaker and putting on a successful event!