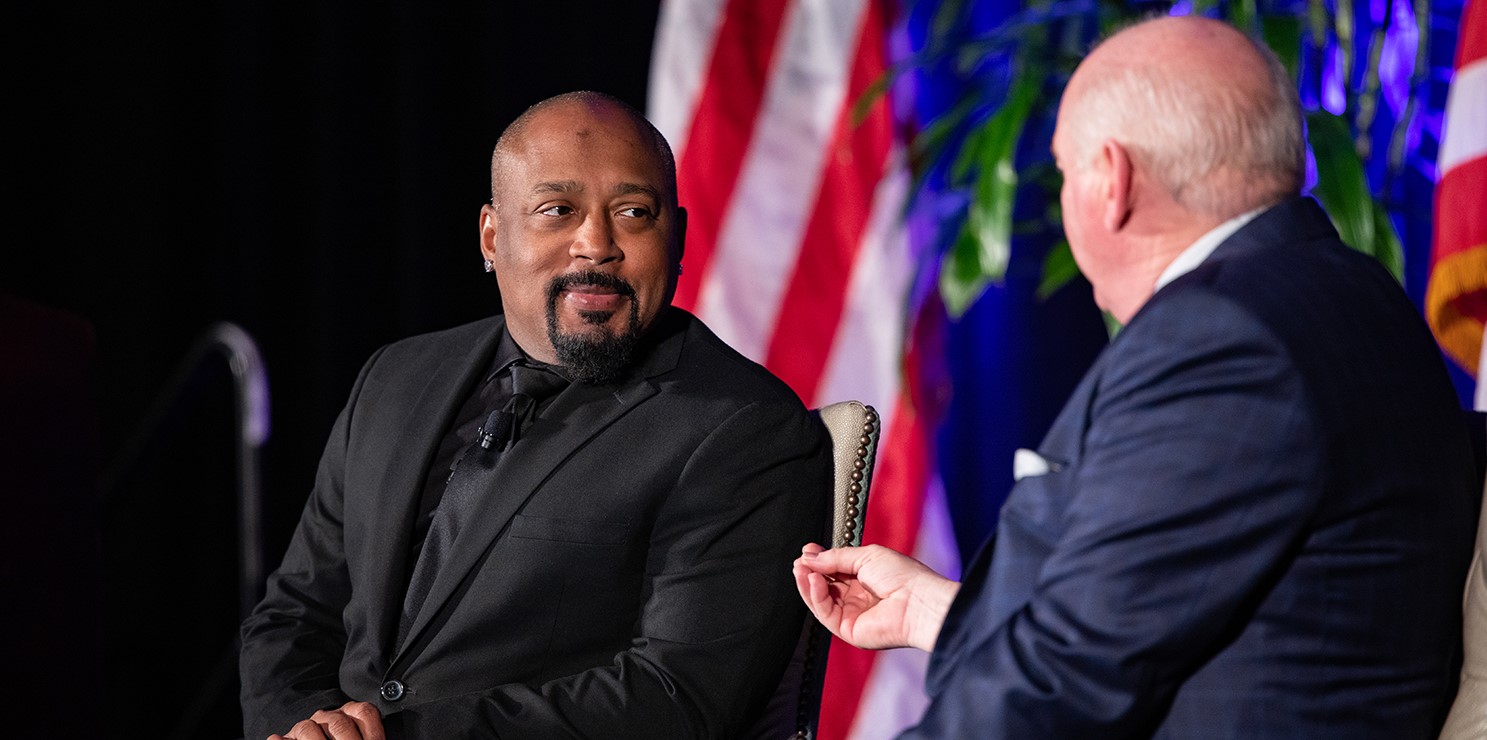 When it comes to business presentations, Shark Tank star Daymond John is one of the best keynote speakers around. Earlier this month, John was back at it, sharing lessons from his career at RISMedia's Power Broker Reception & Dinner.
He spoke to over 600 brokerage executives at the Fairmont. During the question and answer format, he answered questions about the meaning of success, business goals and his time on Shark Tank.
The most impactful part of his message centered around how he became an entrepreneur.
"I became an entrepreneur by watching my parents always work," said John. "They always said that their day job would never make them rich. My parents got divorced when I was 10 and I became the man of the house—I had to watch my mother work three jobs to put the same amount of food on the table as before. I didn't want to see my mom working so hard, so I started working when I was 10 years old."
John first made it big as the founder and CEO of FUBU. Since founding the company in 1989, it had generated over six billion in global sales and is also featured in the National Museum of African-American History and Culture.
John was an original "Shark" on wildly-popular ABC series, Shark Tank. They have been on for ten seasons and won four Emmy Awards.
Following the success of the show, John created the brand consultancy, The Shark Group. He also helps new business owners with his program, Next Level Success.
If you are interested in hiring Daymond John for a speaking engagement or appearance, fill out our Booking Request Form. You can also get directly to our agents by calling Speaker Booking Agency at 1-888-752-5831. Let us help get you on the road to booking a great keynote speaker and putting on a successful event!
Daymond John Speaks at the National Dance Institute Gala: