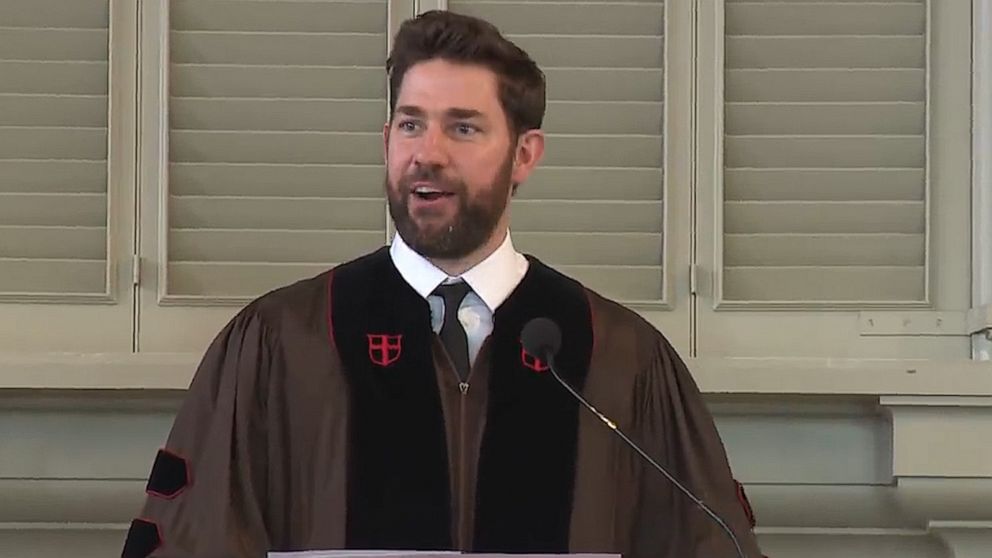 The best commencement speeches are remembered by the graduating classes that hear them for years to come. Perhaps students will take just one bit of the speakers' talk with them, but that simple snippet can influence their lives forever. 
Celebrities are particularly popular choices to give these springtime addresses. These speeches often go viral or stand out for the inspiration they provide and there were several presentations given to the Class of 2019 that did both. 
Kristen Bell - University of Southern California School of Dramatic Arts
The Trojan faithful listened to Bell explain how she achieved the best results in life by showing kindness. She wanted the class to understand that emotional intelligence has tremendous value. 
Jennifer Garner - Denison University
Garner had a light-hearted speech that was infused with points of advice and motivation. She stressed that above all else, it is important to "insist on optimism." 
Ken Jeong - University of North Carolina Greensboro
As a noted star of the screen, Jeong structured his talk like a flim. He shared some thoughts on what might lie next for graduates while telling them they have to figure what their Act 2 is going to be about. 
John Krasinski - Brown University
The former star from The Office definitely made students at the Ivy League institution think with his message about how he became an actor. Krasinski talked about leaning all the way in to find your passion.
Oprah Winfrey - Colorado College 
Winfrey told the graduates that small steps lead to big accomplishments. She also said that you can find the clues to success are littered all throughout your life. 
Speaker Booking Agency works with some of the top conference organizers and keynote speakers in the world. Our talented team of booking agents has over 20 years experience and we have set up thousands of successful events, including many commencement speeches. 
In addition to calling us at 1-888-752-5831, you can also get directly to our agents by filling out our online Booking Request Form. Let us help get you on the road to booking a great keynote speaker and putting on a successful event!