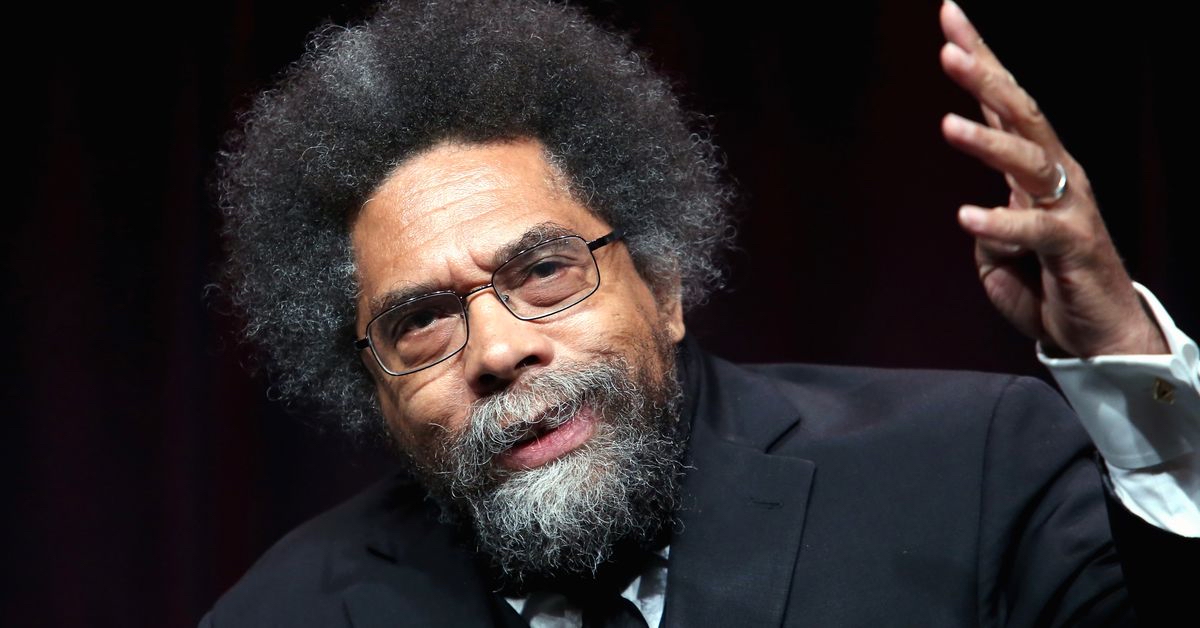 Speaker Cornel West, a Harvard University professor, bestselling author, political activist and leading diversity speaker told a UB audience via Zoom that "love warriors" must step up to fight systemic racism in society. This conversation took place at "Beyond the Knife," the Department of Surgery's anti-racism and health-care-equity initiative's first public gathering.
"What we need more than anything else is the best the Black Freedom Movement has to offer, and that has always been an attempt to look chronic, systemic hatred in the face and still muster the courage to love, to love truth, to love beauty, to love greatness," West said following his opening remarks at the event. In these remarks, West noted that we are living in a time of rising spiritual decline and escalating moral decrepitude.
After his presentation, West received a variety of questions from some students, surgical residents, faculty, and community leaders from the Jacobs School of Medicine and Biomedical Sciences. The range of questions included the topic of how doctors can become stronger allies in the battle against health disparities including motivating people of color to get the COVID-19 vaccine. According to West, the worst form of inequality is inadequate access to health care and for action to take place, social movements need to be made. He explained that action needs to take place both within and outside of institutions so that those in need are given priority. "We need to shatter the culture of indifference," said West after stating that enough attention isn't on the weak and vulnerable as a result of organized greed and institutional hate.
"We have to recognize that everyday Black people are not stupid. They have a history of insight, a memory of violations," West said of vaccine apprehension in minority communities.
To encourage them that the vaccine is necessary for their well-being, we must first confront both their insights and memories explained West. To show how many Black people mistrust the health-care system, West shared a personal anecdote.
"My grandmother died at the age of 31 in 1939 because a vicious Jim Crow hospital in Crowley, Louisiana, would not let her in after she pulled a tooth and started to bleed. The white doctor would not touch her with a 10-foot pole," said the leading diversity speaker. "My whole family had to move to Texas after my grandfather showed up at the hospital with a shotgun and was run out of town. "I'm sorry to get so personal, but this is my history. It is part of who we are," continued West.
Before West was a professor of the Practice of Public Philosophy professor at Harvard, he also taught at Union Theological Seminary, Yale, Harvard, and the University of Paris. West is also the author of 20 books and the editor of 13. Brother West: Living and Loving Out Loud is his memoir, and he is best known for his classics, Race Matters and Democracy Matters. Black Prophetic Fire, his most recent book, takes a hard look at nineteenth- and twentieth-century African American leaders and their visionary legacies.
West has often been featured on the Bill Maher Show, CNN, C-Span, and Democracy Now. Examined Life, Call & Answer, Sidewalk, and Stand are just a few of the documentaries and films in which he has also appeared. West has also collaborated with various artists including Prince, Jill Scott, Andre 3000, Talib Kweli, KRS-One, and the late Gerald Levert on three spoken word albums, including Never Forget. Cornel West's career has been driven by his passion to engage with a wide range of audiences to preserve Martin Luther King, Jr.'s legacy of speaking the truth and bearing witness to love and justice.
If you are interested in speaker Cornel West or any other leading diversity speaker, Speaker Booking Agency is one of the country's most-respected independent speakers bureaus. One of our talented booking agents would be happy to help make your event a success. Fill out our Online Booking Request Form or call us at 888-752-5831 to get started.