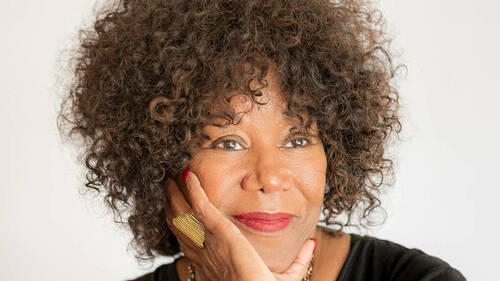 Sixty years ago, a 6-year-old girl was escorted to school by four tall, white federal marshals, oblivious to the significance of her steps.
Prominent keynote speaker Ruby Bridges' did not know that she would be among the first Black students in Louisiana to attend an all-white school when she climbed the schoolhouse stairs on November 14, 1960, at William Frantz Elementary. Bridges did not understand she had become a symbol of a larger cause until she was a teenager. She realized this after reflecting on Normal Rockwell's renowned painting "The Problem We All Live With."
Six decades later, the civil rights activist believes she sees similar issues among children. After months of solitude during periods of remote learning, children are facing an increasingly divisive political climate.
"Bringing our kids together is really important, just as important as educating them," keynote speaker Ruby Bridges, now 67 years old, told a full audience at Notre Dame's DeBartolo Performing Arts Center.
Dory Mitros Durham, associate director of the Klau Center, said it was crucial to invite someone for their Klau center for Civil and Human Rights dedication that could talk directly to students and challenge adults in the room.
"For a long time, the polite thing to do was not talk about race and we've learned that's not accurate," said Mitros Durham. "We need to have those conversations."
Ruby's Advocacy
Bridges has made it her life's work to start those conversations, especially with young people. In 1999, she founded the Ruby Bridges Foundation and wrote several autobiographical children's books. This Is Your Time, her most recent book, was released in November. Bridges dedicated the book to Congressman John Lewis who passed away last summer.
"I felt a sense of responsibility to really try and reach out to young people," Bridges said in an interview. "It was to explain to them that what we were seeing reminded me so much of what I saw when I was 6 years old during the civil rights movement."
Bridges notes both positive developments, such as the conviction of the cop who killed George Floyd. Bridges claims that this outcome could never have happened when she was a child — and that the work is still needed.
She believes it is up to each individual to reach out and develop relationships across racial lines. Her foundation is spreading this concept through its first National Walk to School Day, which encourages students to take action in the face of racism and bullying.
"If I could do what I did at 6 years old, you can make a difference in your own world," Bridges said to the audience, "And, we are counting on you to do that."
Book keynote speaker Ruby Bridges or another civil rights leader through Speaker Booking Agency. Our team will work with you until we find you the perfect speaker that fits your budget and event theme. If you need to book a keynote speaker for a meeting or event, give us a call. Call us at 888-752-5831 or fill out our Online Booking Request Form.