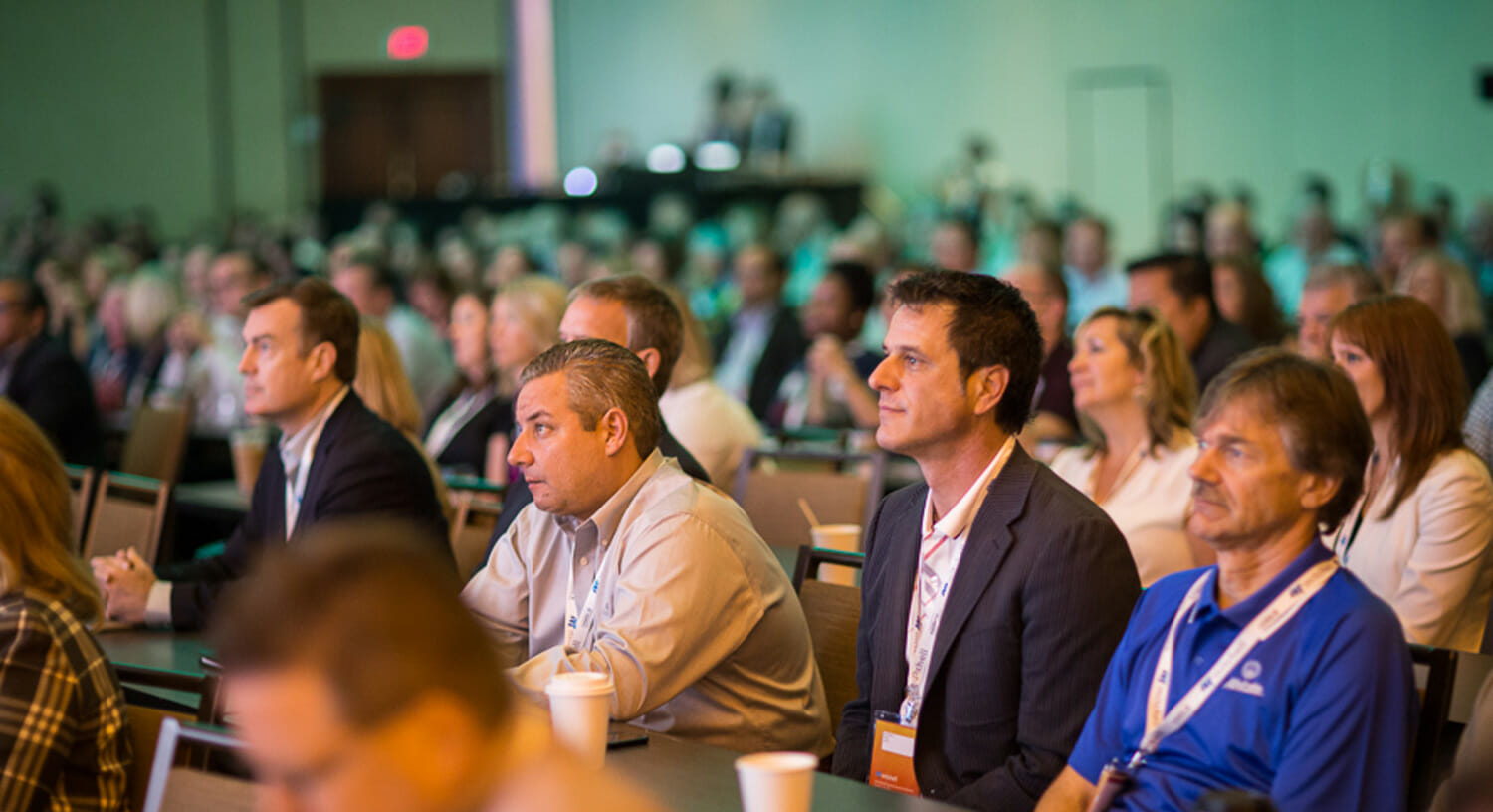 There are thousands of conferences, big and small, held each year. Many in the workforce attend these events on a regular basis, but not always with a clear focus in mind.
It is important to actually be able to generate some value out of listening to conference speakers and sitting through various workshop sessions. There are several ways that you can cut through the noise and hone in on the important takeaways.
One of the highlights of going to a conference is listening to the keynote speaker or speakers. Sometimes these individuals are well-known names from sports, acting or television, while other times they are just an influential leader in the field.
While it is great to sit in on these presentations, many people wonder what are you actually supposed to learn from a keynote speaker? One good thing to do when taking in the thoughts of one of these speakers is to fully comprehend the challenge they are delivering to the audience.
Keynote speakers will almost always have a message that focuses on some kind of actionable advice to take with you. Honing in on this information can be the key to getting the most out of this part of the conference.
The next thing to consider when looking for value in a particular event is choosing the right sessions to attend. There are often dozens of presentations you can take part in, but maybe only a select few specifically apply to your job or the skills you want to improve.
Fully study the session schedule beforehand to make sure that you are getting the most out of the conference. You will feel very prepared once you get on the convention floor and not get lost participating in an engagement that is non-applicable.
Another thing that can add value to your experience is by asking questions. Many keynote and sessions offer up time for this kind of exploratory learning.
There may be particular niche areas that the speaker in front of you excels in, but they just did not address it for whatever reason. Asking something specific may not only enhance your learning process, but also the knowledge gain of others in the room.
Speaker Booking Agency works with some of the top conference organizers and keynote speakers in the world. Our talented team of booking agents has over 20 years experience and we have set up thousands of successful events.
In addition to calling us at 1-888-752-5831, you can also get directly to our agents by filling out our online Booking Request Form. Let us help get you on the road to booking a great keynote speaker and putting on a successful event!
Advice for Attending a Conference: