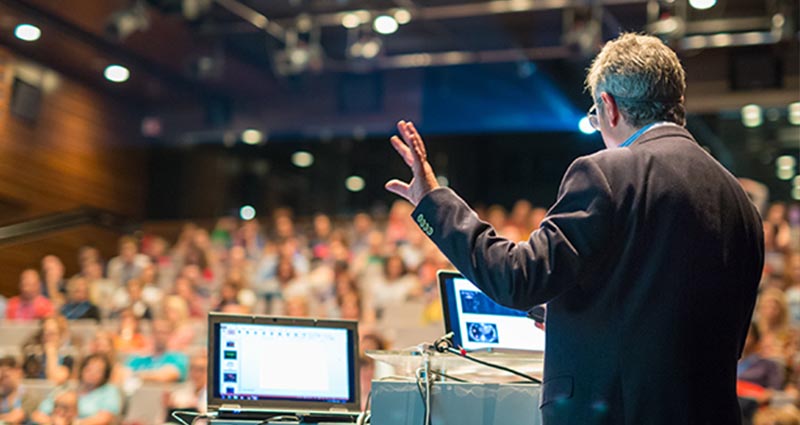 Event planning is a complex process, but one of the most important parts to consider is booking a keynote speaker. Among other things, one of these top-line speakers can provide prestige and enhance the excitement of your attendees.

Here are four main reasons why you should hire a keynote speaker for your next event.

1. Motivates employees

Employers are always looking for new ways to motivate their employees. Hearing a new perspective from an outside source can make all that difference when trying to give your staff that small edge over the competition. A speaker can often spark innovation and they can also inspire people to rededicate themselves to their work.

2. Improves employee-client relationships

The motivation that keynote speakers provide also can reinvigorate employees' relationships with your clients. Any speaker who comes from the outside to present fosters the exchange of knowledge. That can directly manifest into better relationships with customers or better workforce collaboration.

3. Fosters leadership development

There are natural leaders in every workplace, but sometimes those individuals need guidance. Keynote speakers can bring out the best in your staff, allowing them to understand what leadership takes and how important it is to overall success.

4. Leads to better productivity

All of these positive benefits of hiring a keynote speaker can lead to overall advancements in productivity. Motivated employees will be more engaged, creating better relationships, which will spawn new leaders and improve efficiency.

Speaker Booking Agency works with some of the top conference organizers and keynote speakers in the world. Our talented team of booking agents has over 20 years of experience and we have set up thousands of successful events.

In addition to calling us at 1-888-752-5831, you can also get directly to our agents by filling out our online Booking Request Form. Let us help get you on the road to booking a great keynote speaker and putting on a successful event!