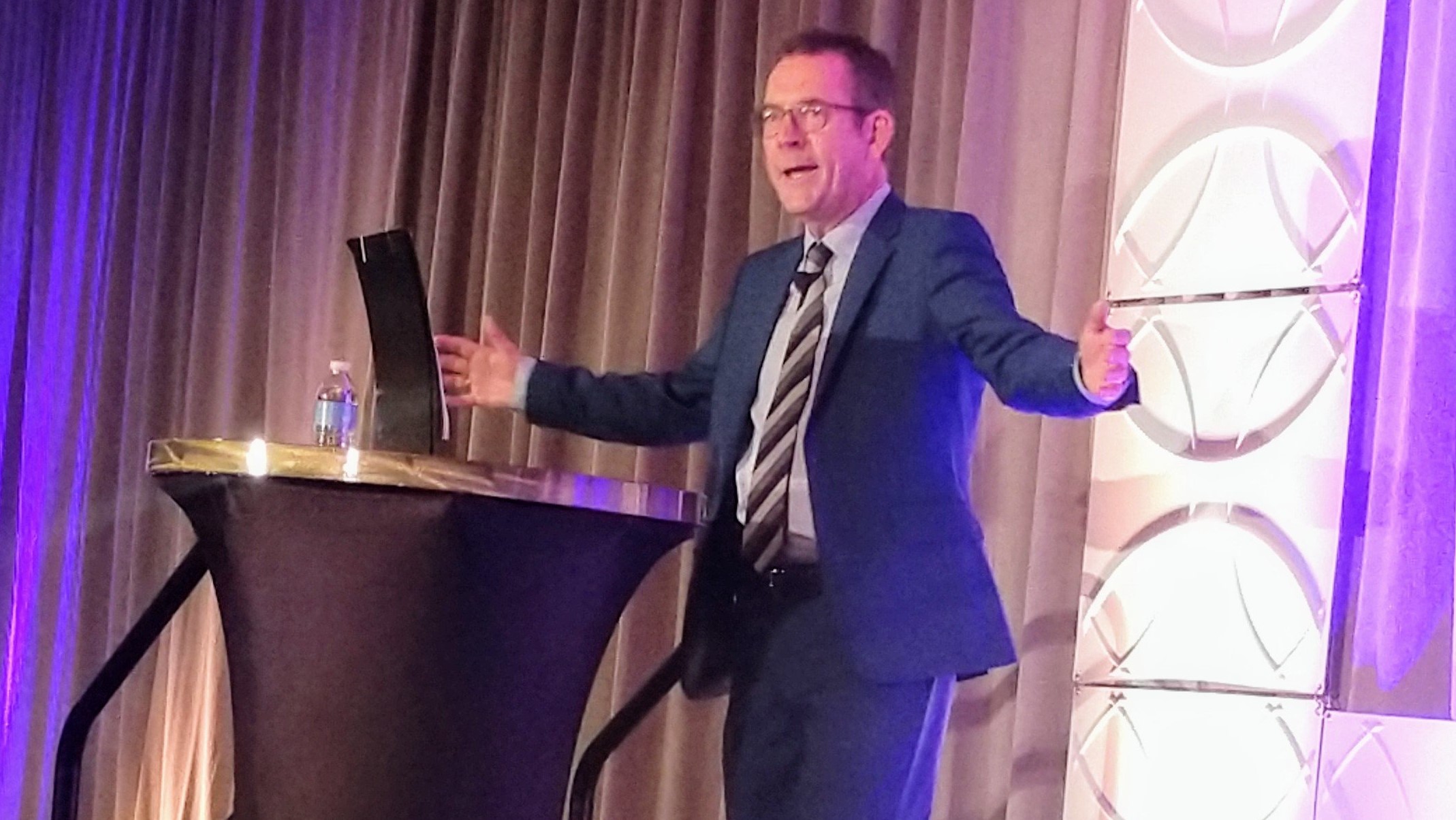 Over the past decade-plus, Chopped host Ted Allen has been known as one of the top names in food television. His notable name has also made him popular on the speaking circuit, making a variety of appearances at corporate events and different culinary conventions.
Allen was at it again this past weekend as the keynote speaker at the Produce Marketing Association's foodservice expo in Monterrey, California. He hit on a variety of topics, from his show, to the American food scene, to what ingredients are most trendy today in dishes.
"There's never been a better time than now for food in America." - Ted Allen
Allen spoke at length about how Chopped uses fruits and vegetables in their competitions. He did say, however, that those ingredients are used for versatility and flavor, not as a way to promote health food.
"It's not our job to teach healthful eating," he said. "We entertain, but we can sneak innovative fruits and vegetables into dishes."
Allen first gained notoriety as the food and wine connoisseur on the original version of Queer Eye, which aired on Bravo. He has been the host of Chopped since it started in 2009 and took on the same role for Chopped Junior in 2015.
There has been a variety of other cooking shows that Allen has hosted for Food Network, including America's Best Cook and Best Ever. In 2012, he received a James Beard Foundation Award for his hosting work.
Prior to his run on television, Allen was a contributing writer for Esquire, a position he still holds. He also is the author of two cookbooks.
If you are interested in booking Ted Allen for a speaking engagement or appearance, fill out our Booking Request Form. You can also get directly to our agents by calling Speaker Booking Agency at 1-888-752-5831. Let us help get you on the road to booking a great keynote speaker and putting on a successful event!
Ted Allen Shares Tips on Cooking Fried Chicken: