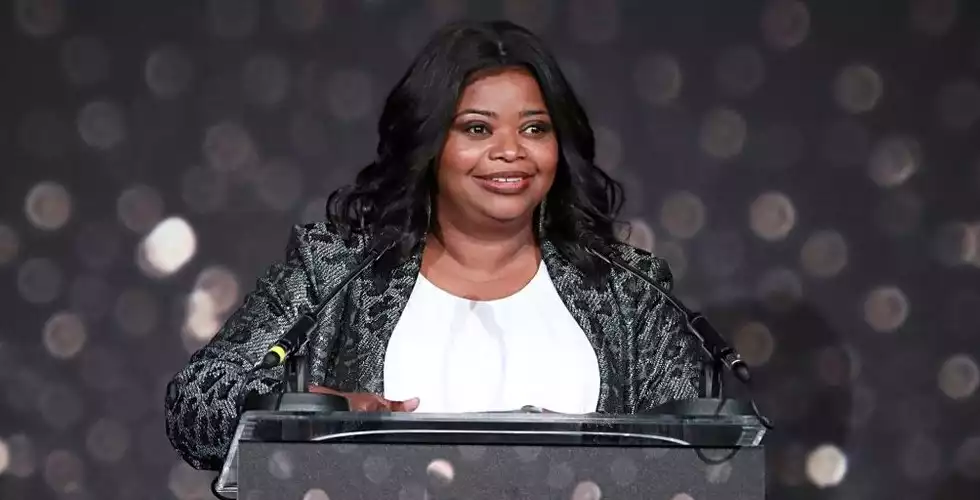 Academy Award winner Octavia Spencer is a talented actress, but she has impacted the world in so many other ways. Spencer has been a leading advocate for women, minorities and the LGBTQ community. 
When she accepted the Inspiration Award at the GLSEN Awards on Friday, she gave an impassioned speech highlighting the need for inclusive schools. 
"School should be a place you can be yourself, make friends and learn about the world," said Spencer. "Where you shouldn't have to worry that the bathroom you use or who you take to prom will somehow get you bullied. Or that you'll never see yourself reflected in the books you're reading or the history you're learning. I know what's that like." 
Spencer went on to talk about how important education was to her life. She said that the teachers and mentors she had made an effort to include her and give her confidence. 
It was that push from Spencer's educators that, in part, gave her the drive to tell diverse stories. 
"It's one of the reasons why I've chosen to put my time and energy into both activism in my life and stories on screen that challenge us to envision a more even playing field for all of us, " said Spencer. "When we widen the lens of representation there is so much more beauty that we get to see."
Spencer is one of just two black actresses to receive three Academy Award nominations. In 2011, she won the Oscar for Best Supporting Actress for her breakthrough role in "The Help." 
Two years later, Spencer took home the National Board Review Award for Best Supporting Actress for "Fruitville Station." She has continued to garner critical acclaim for roles depicting women in 1960s America. 
Spencer's on-screen work has made her a popular choice to serve as a keynote speaker at scholarship luncheons, women's events and more. She speaks on topics like equality, leadership and education. 
If you are interested in hiring Octavia Spencer for a speaking engagement or appearance, fill out our Booking Request Form. You can also get directly to our agents by calling Speaker Booking Agency at 1-888-752-5831. Let us help get you on the road to booking a great keynote speaker and putting on a successful event! 
Octavia Spencer Speaks at the GLSEN Awards: