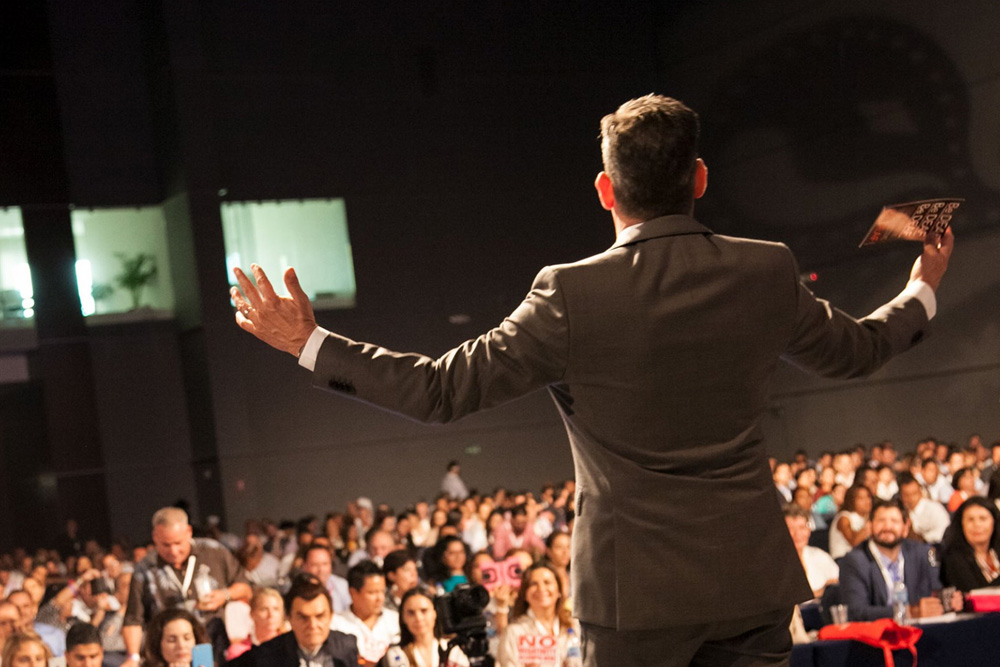 The speaking industry is constantly evolving. New speakers are emerging on the scene at all times and the way they give presentations is also being revolutionized.
Keynote speakers are extremely important to the overall success of an event, so it is good to stay up to date on what other organizers and attendees to various conferences, conventions and corporate events are looking for. Finding a speaker who aligns with these trends will ensure that you are providing the most value possible.
1. Hire someone who does more than just speak
While it is great to have a powerful, motivational presenter, companies also want someone who can serve as their partner. Speakers with a strong social media following who can promote the event through their own channels is a huge plus.
Another element that adds value to an appearance outside of the speaking engagement is a meet and greet. Having something set up like this before the speech adds a personal touch.
2. Participation and connection from speakers
Speaking engagements used to be one-sided: meaning the presenter would talk and the audience would listen. That dynamic is changing more and more, however, with interaction taking place in the form of live surveys, questions and feedback from attendees.
Organizations are also opting to ditch larger auditorium-style settings for smaller venues. This builds more of a personal connection between speaker and audience.
3. The TEDTalk Revolution
TEDTalks have revolutionized the speaking world. The short format, featuring a diverse lineup of speakers, is extremely popular in an era of diminishing attention spans.
While it is hard to limit speakers to a 20-minute presentation, many organizers have turned towards breaking up an hour engagement into two 30-minute speeches. Even if the presenter hired has more content to provide, the speech could be more palatable by putting a break in the middle.
4. Visuals are important
Gone are the days of just throwing up a text-filled PowerPoint presentation and calling it a day. When trying to get a message across, it is much more effective to write less, while using photos, infographics and videos.
Visuals can help add life to a speakers story and hold the attention of the audience. As long as the images presented are clear and easy to scan across, they can reinforce any message well.
5. Giving actionable tips
Lasting results are ultimately what indicates the level of success for an event. Speakers who have strong points that help event attendees digest the information and receive actionable advice are the most valued.
Reference materials that people can take with them and refer to are one way to accomplish this dynamic. Also providing online resources via a company or speaker website is another way to reinforce the talk.
Speaker Booking Agency works with some of the top conference organizers and keynote speakers in the world. Our talented team of booking agents has over 20 years experience and we have set up thousands of successful events.
In addition to calling us at 1-888-752-5831, you can also get directly to our agents by filling out our online Booking Request Form. Let us help get you on the road to booking a great keynote speaker and putting on a successful event!
TED Talk with David Brooks: